Tandem flight
From 7 to 77 years old: a superb aerial experience. Magical and safe, in tandem with a certified instructor.
Paragliding courses
Want to learn to fly on your own in less than 5 days or to improve your piloting skills? Adapted courses to each person whatever their level.
Shop & services
From the paraglide to the flight instruments to the reserve parachute: all the equipment dedicated to free flight.
Want to please ?
Offer a gift voucher for an unforgettable first flight!
Air Sports
Chamonix Mont-Blanc
The reference paragliding school in the valley since 2010
Book your first paragliding flight now and discover the joys of free flight!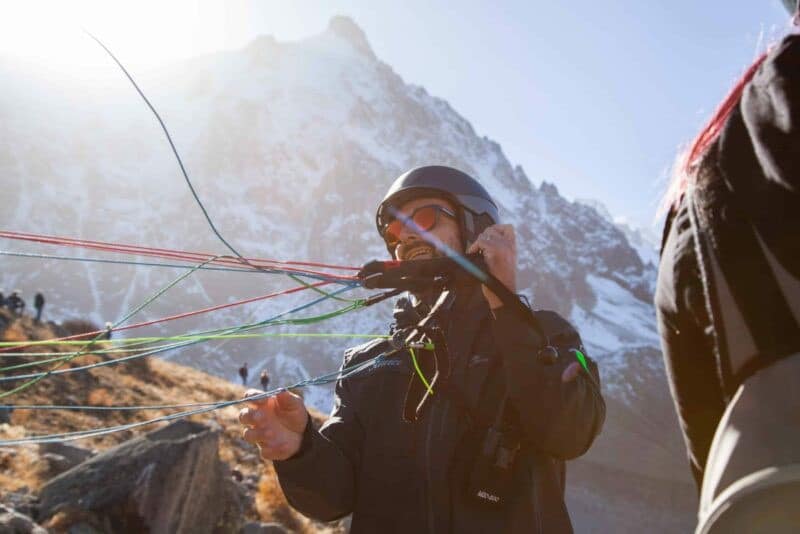 With our many courses, learn or improve your paragliding skills and live an unforgettable experience.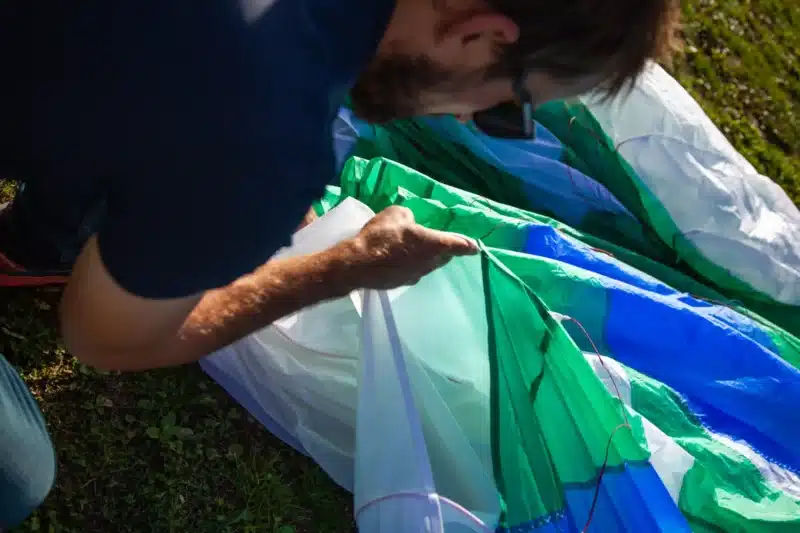 Get equipped
Paragliding shop
Buy your paragliding equipment online and enjoy our wide range of quality products at competitive prices!
Paragliding professionals dedicated to your happiness
Passionate instructors
Air Sports' team of instructors in Chamonix Mont-Blanc is composed of professionals in paragliding. All of them are experienced pilots and certified instructors, and they are eager to share their passion for free flight with you.
Enjoy a quality learning experience with passionate and experienced professionals. Our school offers a full range of courses for all levels, from beginners to experienced pilots. Our teaching programs are designed to allow you to progress at your own pace, while ensuring your safety at every step.
Our customers speak far better of us than we can
"A little apprehension before the departure quickly passed because the instructor Adrien was very reassuring.
Great experience, postcard landscapes, absolute calm.
A must do especially at Air Sport Chamonix. From the reception to the landing everything was perfect.
Thank you!"
"Wonderful – full of eyes – great.
A young, dynamic and super competent team. The reception with Fanny always smiling is great.
Listening to our desires and explanations of the flight (a real conductor).
A big thank you to the instructors Adrien and Clément for this wonderful time spent together. True enthusiasts of the mountain and of the pleasure they give us. Pros right down to the tips of their wings.
I took the video option and it is great 🤩. The shots are top notch 👌.
Thank you to the entire Air Sports team."
"Super nice reception before and after the flight.
First paragliding flight done with my 15 years old daughter. The weather was not the big blue sky but what an happiness to go lick the clouds.
Thanks again to our two pilots Clement and David to have put us in confidence and to have let us pilot the paraglide. Excellent.
Only one desire once on the ground: to fly again soon.
A big thank you to the team. Very nice memory".
Figures that say more than a long speech
Positive Trip Advisor reviews

99%

99%

Positive Google reviews

96%

96%

Positive Facebook reviews

98%

98%
A paragliding school at your service
Every year, Air Sports paragliding school welcomes thousands of paragliding enthusiasts from all over the world to enjoy a magical experience in the mountains of Chamonix Mont-Blanc. We are proud to offer them a complete range of tandem flights and paragliding courses.
We focus on the pedagogical aspect of our teaching, to allow you to progress at your own pace and master the basics of paragliding in complete safety.
Join us in this adventure! Come to discover the joys of free flight in an exceptional site and get unforgettable memories.